Organisation Details
Brief description
KBH Enterprises is a Social Enterprise based in Toowoomba employing people with individual support needs in a woodworking and furniture restoration workshop. KBH was established in 1994 and we have been providing high quality furniture restorations repairs as well as custom designed furniture for the Toowoomba community for over 20 years. We believe in the quality of our workmanship and we aim to ensure customer satisfaction when completing restorations, producing survey pegs and a wide range of bespoke timber products for business.
The contribution we make to the community
KBH Enterprises provides opportunities for people with a disability or mental illness to find enjoyable, suitable and satisfying supported employment within the Toowoomba region.
How supported employees and their families benefit
We also provide informal supports to our supported employees and therefore within the local community as well as working closely with local schools and other stakeholders to offer ongoing, positive employment options for people with disabilities.
Organisation contacts
Business Contact
Daniel Vella
Ph: 0746322761
Em: admin@kbhenterprises.com.au
HR Contact
Daniel Vella
Ph: 0746322761
Em: Daniel.Vella@kbhenterprises.com.au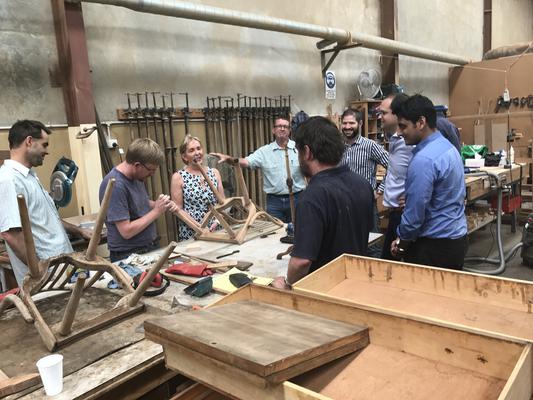 ---
Outlets (0)