A bespoke approach to meeting client goals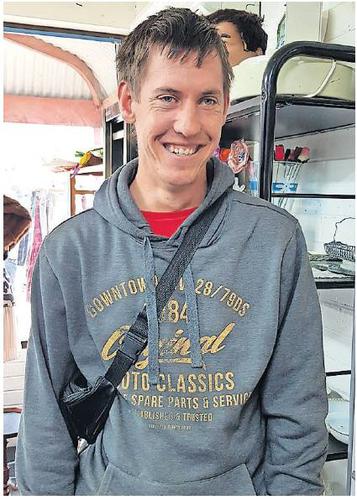 Shared from the 3/26/2021 The Age Digital Edition eEdition
This community-based NDIS provider tailors its services to the unique needs of the individual.
Joe Smith is a multi-talented musician. He plays drums, guitar and sings and each year during the ANZAC commemorations in Castlemaine you'll spot him as lead drummer, or you may catch him in the Bendigo Scottish Marching Band.
He has other interests outside of music, playing pool, bowls and ten-pin bowling. He volunteers with the local radio station and he also works. It's a full and busy life he leads and he loves being an active part of the community in central Victoria.
All of this has been made possible by Windarring, a community-based organisation committed to eliminating barriers to participation, inclusion and acceptance for people with disabilities in their local community.
"We're centred around what the client wants to achieve in life," says CEO Vicki Poxon. Helping clients access the NDIS, Windarring can then assist clients to get involved in fun activities, learning to do things on their own, gaining skills for independent living or getting job qualifications.
"Our clients' goals are very varied and individualised," says Poxon, adding that being one of the smaller services enables them to offer a more bespoke approach to meeting each client's unique needs and desires. "So our role then is to make sure that we're following those plans that the client wants, and that the client has input that they are achieving what they want to achieve," she says.
To that end, Windarring employs a team of skilled and qualified disability support workers, who offer one-on-one support, group activities or a combination of both to individuals and their parents and carers in the Macedon Ranges, Mount Alexander shires and Kyneton, Castlemaine, Gisborne and Bendigo.
Joe Smith, one of their many success stories, is employed at the Castlemaine Recycle shop.
"I open the shop, I help serve customers and I set up the till and I help price the stock and put it in the shop," he says. For him, the best thing about the job is the level of responsibility he now has because he's mastered the point of sale system. "I can now teach other people how to use it, which is really good for me. It makes me say to myself that I've actually accomplished something," he says.
"You really see those people blossom and enjoy life, and that's the thing I love the most," says Poxon. Providing not only useful but enjoyable experiences is high on their list, which is why their respite services range from the usual (an overnight stay in a house) to glamping and farmstays. "We also wanted to be able to provide some different opportunities," she says.
"There's a place in Bendigo, where they do animal and equine therapy and they have a unit where clients can stay with a support worker, so they can be involved with various aspects on the farm, if they want to, plus they've got five chihuahuas which is very cute, and guinea pigs and bunnies and a horse that can count to five," she says.
Glamping usually takes place on their Kyneton site. "It's an opportunity to be outside in a safe environment, and have a different type of overnight or weekend stay."
Poxon says clients are also their peers, which means that the learning goes two ways. She recalls Joe telling her on more than one occasion that he really loves his life. "That's had me thinking for quite a long time as to how do I make improvements to my own life to actually feel like that?"