A Stitch in Time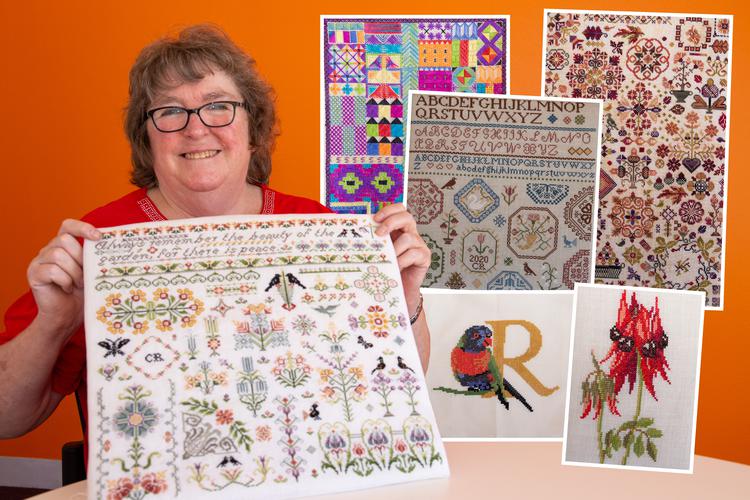 A Stitch in Time
Carol Robinson has worked in a variety of roles at Bedford Pooraka and Elizabeth for nearly a decade including, Reception, Packaging and Engineering.
It wasn't an easy journey for Carol; to say she has patience is an understatement, having applied for more than 150 jobs in open employment Carol says she "really struggled" before joining Bedford.
A 'bit later in life" as she puts it, Carol visited a Craft Fair and purchased her first quilting kit. From there, there was no stopping her and has since added spinning, weaving, beading, knitting and crocheting to her repertoire. She even joined a community quilting group who donate works to the Lyell McEwin and Modbury Hospitals.
Last year, that side hobby became a serious business thanks to a pilot partnership Bedford struck with Rapid Enterprise Development or the 'RED' program – an NDIS grant-funded initiative to empower people with disability to become self-employed.
"It was great because for 20 years I always dreamed of owning my own business. To start with the people came out and did a workshop to explain what it was about. I wanted a shop and to name my business to incorporate all my craft," Carol said.
Her mentor from the RED program Arthur Mitsioulis, helped Carol develop a business model. They researched the ideal target market particularly as Carol was keen to engage with people in regional centres, and they also examined and compared her start-up to other embroidery and related businesses.
Then, a few months ago, the hard work paid off and Carol became the proud owner of 'House of Needleworks'. She even has her own website promoting her crafty homewares.
If you prefer to meet Carol in person and see her wonderful wares, she has her own stall at SA's first Accessible Markets which are held quarterly at Welland.
Are you on an NDIS Plan and interested in developing a business idea? Call Bedford on 8275 0211.