How Supply Chains help build more inclusive communities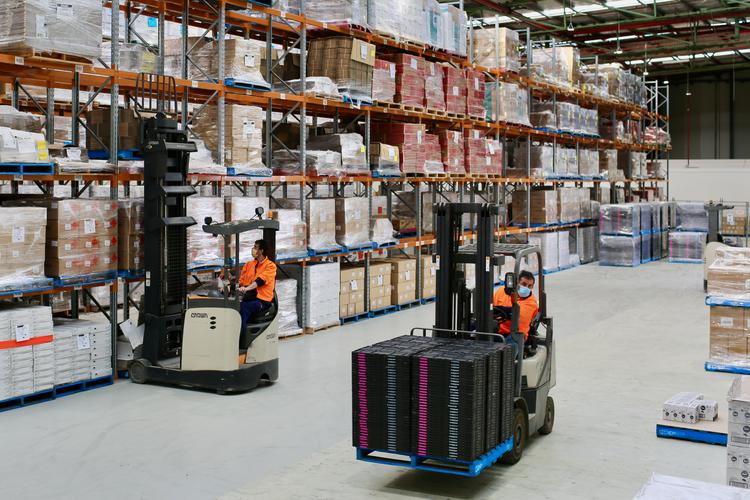 Phil Hayes-Brown, CEO of Wallara talks about how the covid pandemic is making us all realise how fragile the supply chains are which enable goods to reach customers.
Recently, people across the country will have noticed shortages of food, drugs, testing kits, air filters, toilet paper and petrol, to name a few examples.
Given supply chains are currently in the spotlight it is a good time to talk about disability and work. A significant untold story about supply chains is how many of them include people with disability – and the number is rising.
At Wallara, in Melbourne's south-east, there are 140 adults with various disabilities who are proud to be part of supply chains for Myer, the Metro Tunnel, AFL merchandise for St Kilda FC. These employees assist in the provision of safety gear such as aprons and gloves and personal care products such as shampoo and nose strips, to name just a few. Recently we were engaged to help distribute air purifier filters for schools across Victoria and much of our work is helping the country's pandemic response. In January our team delivered 4,000 air purifiers to 153 schools over 7 local government areas.
However, we don't hear about the key roles people with disability are playing in the front-line response.
Across Australia there are nearly 20,000 adults working in thousands of supply chains, although there is often no logo on the packaging or shelf signage to let customers know this.
If you walk down the aisle of Bunnings, Woolies or Priceline there are literally thousands of household products that have been handled by a worker with disability.
Pleasingly, this is changing as more and more companies realise the benefits of telling these stories. Social procurement is gaining a higher profile as more companies seek to use their supply chains to make a positive impact on the community. This increased awareness is seeing more and more work flow to BuyAbility Social Enterprises like Wallara, as well as many others across the country.
One of Wallara's corporate customers, Kao Australia, has recently decided to use its packaging to tell the story of our involvement in their supply chain. Their product is Biore nose strips and the small size of the packaging means it's an even bigger decision by the manufacturer to allocate this valuable space to tell this story to their customers.
I am truly excited about this change because I believe it will inspire others to follow, which will mean more work opportunities for people with disability, who often struggle to find sustainable employment.
Work is so important to us all. In addition to extra income a job provides a reason for getting out of bed, pride and social inclusion all of which contributes to better mental health. Yet entry level jobs are disappearing at supermarkets and fast food outlets at ever faster rates in the name of customer convenience. Automation at scale might lower costs and "empower" the customer, but the loss of these jobs is a regrettable outcome for people with disability seeking work.
My dream is to walk down those aisles in Bunnings, Woolies or Priceline and see the important story of disability and social procurement being told on thousands of products, so that Australians know and celebrate this economic contribution and we create work for as many people with disability as possible.
Pictured above: Supported employees hard at work in Wallara Logistics' warehouse in Keysborough, Melbourne.