International Day of People with Disability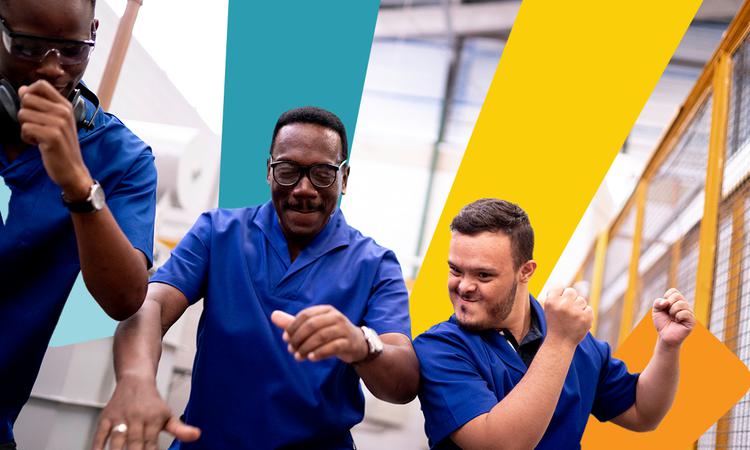 In 1992, the United Nations General Assembly proclaimed the International Day of Disabled Persons. As part of the program, it aims to enhance the rights and well-being of persons with disabilities throughout society and increase public awareness of persons with disabilities on every level of society, including political, social, economic, and cultural aspects.
There are more than 7 billion people in the world today, and nearly 15% of them are disabled; 80% live in developing nations. More than one billion people live with some form of disability worldwide.
International Day of People with Disabilities is observed each year on a specific theme announced by the UN. This theme focuses on how society can achieve inclusivity by removing physical, technological, and attitudinal barriers faced by people with disabilities.
What is International Day of People with Disabilities?
Each year, the International Day of People with Disabilities (IDPwD) takes place on 3 December. This campaign aims to raise public awareness, understanding, and acceptance of people with disabilities and recognise their achievements.
We have the opportunity to make positive changes to the lives of 4.4 million Australians with disabilities through IDPWD. You can get involved and promote inclusion in your community in many ways, whether you are a school, community group, business, or organisation.
In 2021's the IDPD theme is "Leadership and participation of persons with disabilities toward an inclusive, accessible and sustainable post-COVID-19 world."
What is disability prevalence?
Around 1 in 6 (18%) people in Australia—or about 4.4 million—have a disability. This is also known as 'disability prevalence'. Another 22% of people in Australia have a long-term health condition but no disability, and the remaining 60% have no disability or long-term health condition (ABS 2019a).
A disability prevalence is the percentage of the population with a disability at any given time. The prevalence rates can be age-specific (for a certain age group) or age-standardised (across populations of different ages).
What affects disability prevalence?
Disability prevalence can be influenced by changes in population survival rates (such as life expectancy increases or decreases) and survival rates for specific health conditions.
As a result of changes in social attitudes, government policies and survey methods, the ABS' Survey of Disability, Ageing and Carers (SDAC) estimates can differ from actual prevalence rates, even if the true prevalence rates do not.
Why is understanding disability prevalence significant?
The number of people with disabilities and their characteristics can inform the need for services and the development of inclusive communities by ensuring that people with disabilities can participate fully in society through policies and practices.
Australia's number of people with severe or profound disabilities is almost 1 in 3 (32%) - about 1.4 million, or 5.7% of the population. This means needing assistance with daily self-care, mobility, or communication activities sometimes or always (ABS 2019a).
Let's look at some of the numbers:
· 1 in 6 people in Australia are estimated to have a disability
· 32% of adults with disability experience high/very high psychological distress, compared with 8% without disability
· 42% of adults with disability rate their health as poor or fair, compared with 7% without disability
· Working-age people with disability (10%) are twice as likely as those with without disability (4.6%) to be unemployed
· 1 in 10 people with disability experienced disability discrimination in the last year
· 48% of working-age people with disability are employed, compared with 80% without disability
We can work together to see all abilities and create an inclusive Australia.
Through socially responsible procurement, BuyAbility Social Enterprises are committed to increasing employment opportunities for people with disabilities. BuyAbility's website allows government and private businesses to find and source BuyAbility social enterprises, and it is easy to search by business category or location. We are proud to be supported by the Department of Social Services.
Sources:
https://www.aihw.gov.au/reports/disability/people-with-disability-in-australia/contents/summary
https://www.aihw.gov.au/reports/disability/people-with-disability-in-australia/contents/people-with-disability/prevalence-of-disability
https://www.un.org/development/desa/disabilities/international-day-of-persons-with-disabilities-3-december/2021-2.html
https://www.globalcitizen.org/en/content/disability-in-the-developing-world/#:~:text=1)%2080%25%20of%20people%20living,people%20live%20in%20developing%20countries.