The grass is greener at Bedford for Chris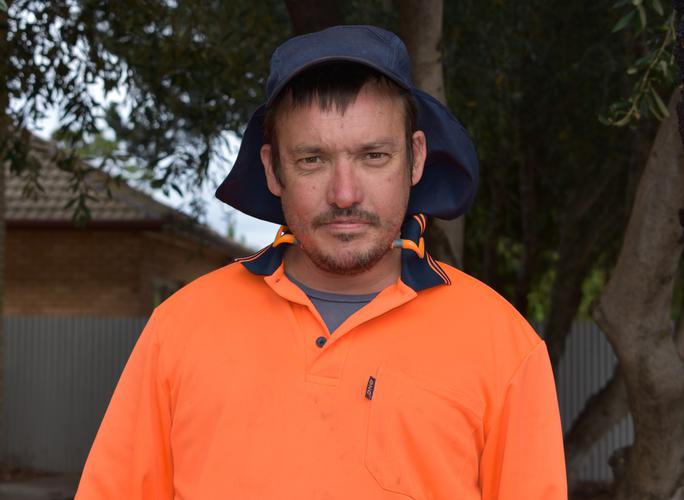 Life has thrown Adelaide Property and Gardens (APG) team member Chris a few challenges since he joined Bedford 20 years ago.
"I've known Chris since he was a young new employee. He's always been a good guy and a great operator, but he had a lot of personal stuff going on that was affecting his mental health," Chris's Personnel & Training Officer, Mark Smart said.
In fact, Chris left our employment for a while to tackle some of these obstacles and pursue other opportunities- he even worked as a work zone traffic controller for a while.
"I operated my own work zone truck and did three to six-month courses, including getting all the licenses I needed," Chris said.
"It was quite good fun, but the work was sporadic; I was on call, so the hours were not consistent and often spread out between shifts. I got burnt out from not having regular sleep patterns and a couple of the guys were picking on me towards the end."
The experience sadly took its toll on his mental health and he craved the supportive environment that he had come to know and rely on at Bedford.
"When Chris asked us to return, we were only too happy to welcome him back," Mark said. "I feel like my old self again. I'm really happy," Chris said.
Within just six weeks of returning to APG, Chris was promoted to Leading Hand, a position which sees him steering a grounds maintenance team for a South Australian Housing Trust (Australia) contract.
"To come from where he's been, all those trials, and be a Leading Hand is a credit to Chris. He's made a massive turn in his life.
"He has a renewed focus. He has stripped his life of all those negative elements and is now mentoring others – especially his younger work colleagues with work zone traffic management."
"Bedford is a safe place for Chris and the rest of our clients. We don't just provide employment, we provide it in a safe and supportive environment where clients can kick goals," Mark added.
As for Chris, he says he's not going anywhere.
"I'll be staying put now. I love working outside and most importantly, every day is different," he said.
Bedford provides a range of holistic NDIS services for 1300 clients across 18 sites in South Australia. If you or someone you know would like to join the APG team, call Bedford on 8275 0211.