Toowoomba is open for business: MP's maiden speech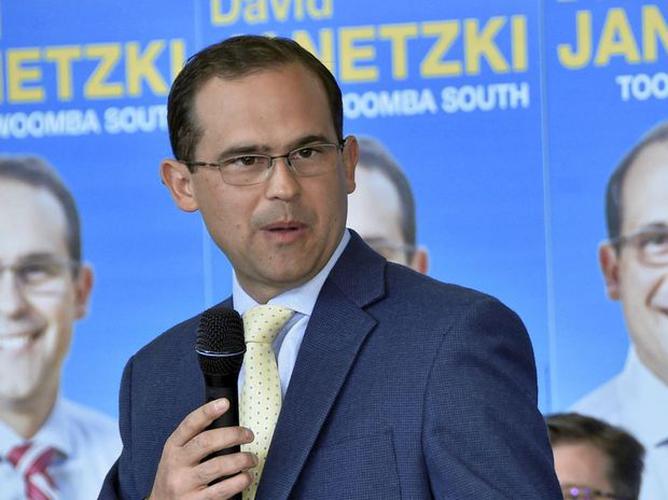 Elouise Quinlivan, 1st September 2016 - The Chronicle
TOOWOOMBA South MP David Janetzki has used his maiden speech in parliament this week to address the challenges the electorate faces.
Mr Janetzki said while Toowoomba's future was bright, large-scale development projects were being held back by overly complicated regulatory processes.
"The goal of decentralisation is a work in progress and governments should seek to spread their agencies around the state wherever possible. Toowoomba is always open for business," he said.
Mr Janetzki said more needed to be done to improve Toowoomba's public transport system and to develop ecotourism opportunities.
"Our economy's diversity across agriculture, health, construction, property, education, finance and transport fosters a secure investment environment and allows us to absorb external shocks," he said.
"There is also work to be done to ensure that the benefits of the extraordinary infrastructure and development boom that we are seeing across our region make their way through to residents and small businesses across the electorate," he said.
Mr Janetzki said the Toowoomba South electorate was concerned about homelessness, child and community safety, alcohol and drug abuse, youth unemployment, domestic violence, and mental health.
"Community services funding needs to be appropriately targeted so that the funding better meets the need," he said.
He commended the work of the Toowoomba Clubhouse for its Vanguard Laundry project that would provide about 40 jobs for people who had experienced mental illness.
Bounce cafe, Ability Enterprises and KBH Enterprises were also highlighted for their support in social enterprise.
"By harnessing the power of the market we can create sustainable jobs for those who need them and the whole community stands to benefit," he said.
Mr Janetzki said Toowoomba hosted "a flourishing street food, coffee and craft beer scene popping up in lane ways, restored warehouses, antique stores and retro art deco buildings".
He encouraged his fellow MPs to experience the Carnival of Flowers.
This is from The Chronicle