Tweed Heads BuyAbility Social Enterprise revels in positive coverage on the ABC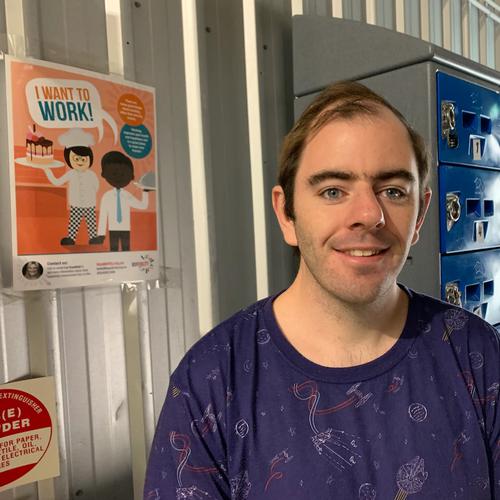 BuyAbility Social Enterprise the Synergy Group was recently featured in a very positive story on the ABC highlighting the fabulous work performed by its "extend family" of employees with disability and their support workers.
Based in an industrial estate in the Northern NSW town of Tweed Heads, the Synergy Group delivers a range of quality fulfillment services including food processing, labelling, assembly and general packaging.
Synergy's packaging services are carried out in their HACCP and ACO certified temperature controlled clean rooms. Synergy specialises in bulk processing, mixing and blending of hard goods, granulated products, powders, teas, cremes and liquids for the food, beverage and cosmetic industries. In addition to their labelling and assembly services, Synergy also offers general packing of retail goods, gift bags, showbags, expo bags and promotional packs.
Most importantly, the ABC report highlighted the human side of Synergy's work, including some personal stories from several of their 60 employees with disability, demonstrating the pride and sense of achievement gained from their jobs.
The employees featured include Mitchell O'Keefe, who described his enthusiasm for his work, the range of different jobs he performs and his camaraderie with his workmates. Katrina Phillips, Synergy's "Labelling Queen" has been able to buy her first car with her earnings, while many of her workmates have been with Synergy for several decades. Other employees interviewed included Craig Reed, Tabitha Sercombe and William Farrell, who all expressed their happiness with their work, their family of fellow employees and the sense of independence and achievement that comes from performing a job well done.
Synergy employees also gain everyday skills such as time management and communication skills, as well as learning to work as a team and while gaining numerous skills required to adhere to their strict food packaging guidelines.
More customers mean more work for people with disability
While securing a customer base and revenue stream is vital for any business, at Synergy, more customers means more people like Mr O'Keefe and Ms Phillips can find employment and a purpose. Synergy's Business Development Manager Monica Leitao notes that "The more work we have the more people we can help".
With the Tweed Heads Coolangatta community hit hard by COVID related border closures, the fantastic work of organisations like Synergy is more important than ever. Businesses and customers that partner with or purchase from BuyAbility Social Enterprises are helping people with disability to engage in economic and social participation that immensely improves their lives.
The Synergy Group's website is: www.synergygroup.org.au. Monica Leitao can be contacted by phone on 0457 267 266 or by email at: bdm@synergygroup.org.au.
Pictured: Synergy employee Mitchell O'Keefe.