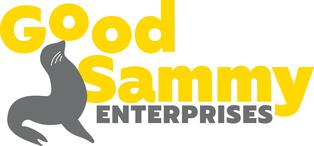 Organisation Details
Brief description
In 1958, the Reverend Ralph Sutton, a young and energetic leader from the Western Australian Wesley Mission, now part of UnitingCare was approached by Bernice Moorhouse, a young woman with a hearing impairment who wanted to find meaningful employment. Her request struck a chord with Reverend Sutton, and he asked members of his parish to donate items of clothing, which were sorted, laundered and mended by Bernice in a small room at the rear of Wesley Mission, and then sold at a small price. This was the beginning of Good Samaritan Enterprises. ""When a dream meets a need, nothing can stop its realisation. Good Samaritan Enterprises is the realisation of a dream that has been so rapidly and splendidly fulfilled because as soon as it had begun it 'rang a bell' in the hearts of thousands."" - Reverend Ralph Sutton. From these humble beginnings, Good Samaritan Enterprises now offers a much wider choice of employment and training opportunities to people with disabilities in Western Australia, and has helped approximately 5000 people to find meaningful employment over the years.
The contribution we make to the community
GSI is an iconic Western Australian charity and a leading provider of employment and training opportunities. For nearly sixty years GSI has been supporting people with disabilities through meaningful social and economic participation.
How supported employees and their families benefit
GSI was founded in 1958 when Mrs Naomi Moorhouse approached our founder the Reverend Ralph Sutton to find work for her daughter Bernice who was profoundly deaf.
Reverend Sutton turned to the community seeking their recycled clothes to create jobs for people with disabilities and in 1959 was able to set up a small shop in William Street where Bernice was employed. She was GSE's first employee, retiring in April 2012; she continues to be a valued member of our family today.
In the intervening years, over 5,000 people with a disability have been given jobs through GSE or been supported to be part of their community.
Organisation contacts
---
Outlets (29)