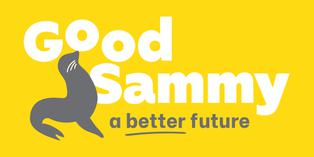 Organisation Details
Brief description
Good Sammy is a social enterprise focused on creating employment opportunities, pathways and training for Western Australians with disability. Everything we do is motivated by this purpose, and has been since we were founded in 1958.
Our op shops, located from Albany to Geraldton, are the public face of our organisation and allow our employees to explore opportunities in the retail industry, as well as supply chain operations and logistics. Our employees may also practice eCommerce and digital media through our Online Store offering.
Good Sammy also offers a variety of structured development programs and employment choices to encourage people living with a disability to explore life.
We empower people to make their own choices so they can identify their goals, feel connected to their community and be supported as they work towards independence and meaningful employment.
The contribution we make to the community
Good Sammy is an iconic Western Australian charity and a leading provider of employment and training opportunities for people with disability.
For more than sixty years, Good Sammy has been supporting people with disability through meaningful social and economic participation.
How supported employees and their families benefit
Good Sammy helps people with disability build confidence, skills and expand job opportunities.
We offer a range of disability employment services to support people with disability as they achieve personal employment goals.
Our services include:
- Job opportunities at Good Sammy
- Academy training programs
- Certified traineeships
- Employment support services
- Work experience with us or one of our employer partners
- Pathways to Open Employment
Good Sammy ensures employees are supported by a team of dedicated Employment Pathway Planners and Coordinators, who help map personal plans to set employees up for success.
Organisation contacts
---
Outlets (30)