Organisation Details
Brief description
A wide range of companies and industries outsource jobs by necessity and in an effort to gain a competitive advantage. The benefits of outsourcing to Ability Works Australia are two-fold: high quality results and supporting the work and training we offer to employees with disabilities. Meet your sustainable procurement and corporate social responsibility targets by partnering with Ability Works. We offer a range of services - packing & assembly, fundraising and promotional products (including collection tins) and metal fabrication & component assembly.
Currently we provide employment for over 120 employees with disabilities.
People have the opportunity to work in a number of diverse work areas, and to enhance their skills through targeted on and off the job training
The contribution we make to the community
Ability Works provides great outcomes for the business community by delivering a range of services that are effective, time sensitive and value for money. For the wider community, there are numerous benefits including the social and economic participation of many individuals who may otherwise find it difficult to do so without the opportunities provided and available within our supported employment setting.
How supported employees and their families benefit
More than something to do or a place to go - work is a meaningful and a productive means of participation for many in the community, including people with disabilities. For our employees, there is a great sense of pride and achievement that comes with not only having a job, but being part of a team that creates outstanding results both for industry and for those who are working as part of the team. This sense of belonging and achievement is recognised and appreciated by a range of stakeholders including employee family members.
Organisation contacts
Business Contact
Warren Kemp
Ph: 03 9853 7080
Em: info@abilityworks.com.au
HR Contact
Shane Daniel
Ph: 03 9853 7080
Em: sdaniel@abilityworks.com.au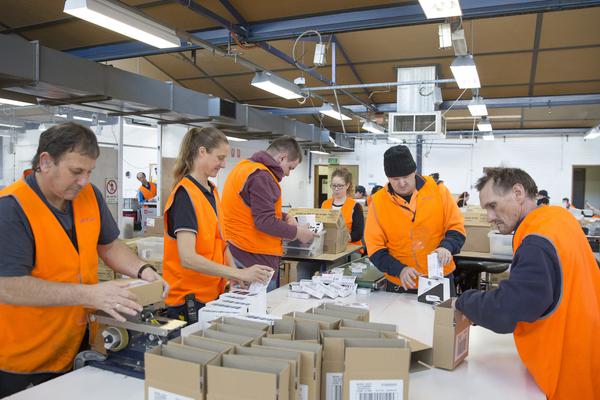 ---
Outlets (1)