Organisation Details
Brief description
We are a commercially competitive not for profit social enterprise operating in Kew, Melbourne since 1963. As a social enterprise we trade and reinvest for the benefit of our employees and the community.
We employ over 130 people and our purpose is clear: 'Through employment, we create opportunities for people living with a disability and those socially excluded, to discover their potential and enhance their lives"
We have four operating units: wire & metal fabrication, digital document scanning and business services, packing & assembly, logistics & fundraising and engage with customers from many sectors.
We are a solution focused, agile, innovative and results driven business which puts its people at the centre of its operation.
The contribution we make to the community
Ability Works produces quality products and delivers outstanding services across four business units:
* Wire & metal fabrication
* Digital technology services
* Packing & assembly
* Logistics and fundraising
Procurement from us provides meaningful employment for people living with a disability and economic, social and environment benefits for corporates, governments and the community.
How supported employees and their families benefit
Work provides purpose and meaning for everyone. It provides huge personal wellness, social and community benefits for those people living with a disability and those socially disadvantaged.
For Ability Works employees, there is a great sense of pride and achievement that comes with not only having a job, but being part of a team that creates outstanding results both for industry and for those who are working as part of the team. This sense of belonging and achievement is recognised and appreciated by a range of stakeholders including employee family members.
Organisation contacts
Business Contact
Tamsin Ashdown - GM Commercial
Ph: 0448823452
Em: info@abilityworks.com.au
HR Contact
Shane Daniel
Ph: 03 9853 7080
Em: sdaniel@abilityworks.com.au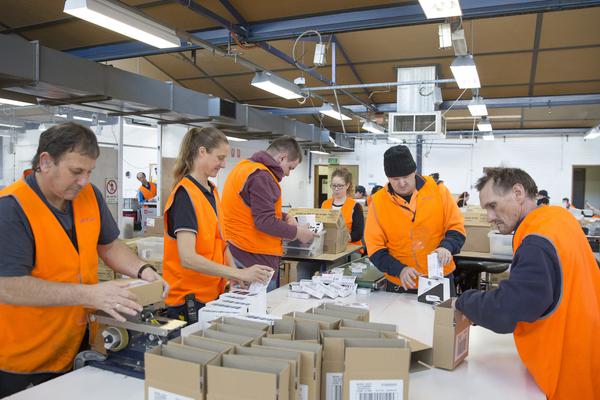 ---
Outlets (1)