Organisation Details
Brief description
We believe in you. In 1951 a group of families who believed their children living with intellectual disability deserved better, came together in support of each other.. This fundamental belief in people is what still drives us today.. We are Activ, and we believe in you.. We believe in your abilities, your potential and supporting you to make real choices in your life.. Believing in you means supporting you to do what you love and live life to the fullest whatever those goals look like for you.
The contribution we make to the community
About Activ
Activ supports people living with disability to live the life they choose. We are privileged to support more than 2,000 individuals and their families across Western Australia. We provide accommodation, employment, transport, recreation, respite, training and community support options to people living with disabilities. Activ's services are provided across the Perth metropolitan area, as well as in regional towns, Albany, Bunbury, Busselton, Esperance, Geraldton, Kalgoorlie, Kellerberrin and Narrogin. Established in 1951, the organisation has enabled people with disabilities and their families to live they life they choose for over 65 years.
How supported employees and their families benefit
Supported Employment
Activ provides meaningful supported employment to more than 1000 people living with disability across metropolitan and regional Western Australia at our Activ Business Services and Property Care Locations. Activ Business Services provides over 500 quality products and services to over 200 customers across Western Australia including Kmart, the Water Corporation and The Royal Agricultural Society. Supported employees are empowered to achieve their personal goals and are always given opportunities for skill development and training. Employees are also able to make new friends and build new community connections.
Organisation contacts
Business Contact
Michelle Bilson
Ph: (08) 9387 0555
Em: mark.furr@activ.asn.au
HR Contact
Erin Richards
Ph: (08) 9387 0501
Em: erin.richards@activ.asn.au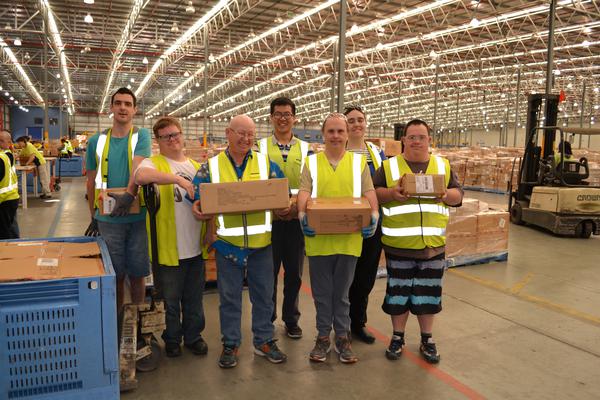 ---
Outlets (11)