Organisation Details
Brief description
Activ has a strong and proud history of supporting people living with intellectual disability to reach their goals, achieve their dreams and break through barriers. Established in 1951 by a small group of motivated families who joined forces to build a better future for their children living with intellectual disability. Activ has grown into one of Western Australia's leading not for profit, disability service provider.
The contribution we make to the community
About Activ
Today, Activ supports more than 2,000 people living with disability and their families across the state, offering a range of person centred services and supports including:
• Accommodation
• Employment
• Community
• Education and Training
• Short-term Accommodation
• Positive Behaviour Support
How supported employees and their families benefit
Supported Employment
Activ provides meaningful supported employment to more than 1000 people living with disability across metropolitan and regional Western Australia at our Activ Business Services and Property Care Locations. Activ Business Services provides over 500 quality products and services to over 200 customers across Western Australia including Kmart, the Water Corporation and The Royal Agricultural Society. Supported employment is more than a job - it offers development opportunities, support and friendship so that people with disability can increase their independence. Working with Activ gives you access to on-the-job training and opportunities to complete nationally recognised qualifications through our registered training organisation (RTO), Activ Pathways.
Organisation contacts
Business Contact
Craig Hudson
Ph: (08) 9387 0555
Em: sales@activ.asn.au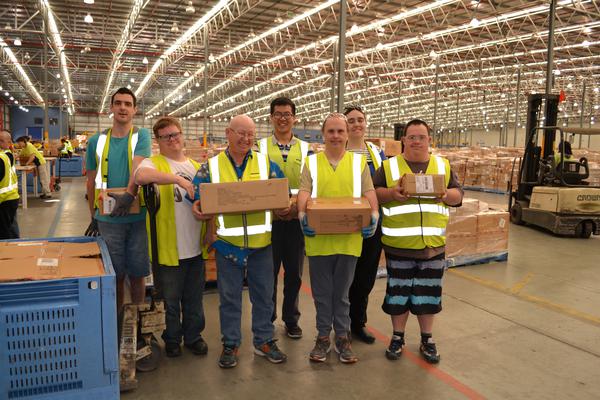 ---
Outlets (10)