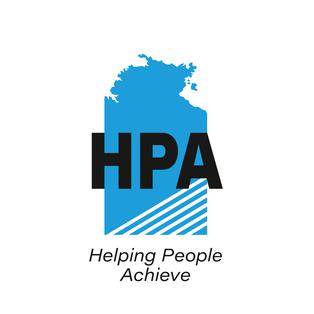 Organisation Details
Brief description
HPA - "Helping People Achieve" is a non-government not-for-profit organisation that has been providing services to Territorians with physical and intellectual disabilit since 1963, in the Darwin and Palmerston ares. HPA currently supports 68 people in our employment service and 40 people in our accommodation services.
The contribution we make to the community
Helping People Achieve (HPA) has provided supported employment and accommodation to Territorians with disabilities since 1963. The aim of HPA's employment service is to benefit the community through the creation and development of employment opportunities for people with disabilities and to facilitate supported accommodation.
How supported employees and their families benefit
The aim of HPA's employment service is to benefit individuals with training and ongoing support necessary to enable their success in 'open employment'. HPA has a strong record of achieving success in this role.
HPA currently has two business enterprises, Kokoda Industries and Ausdesigns that produce excellent local products and services.
Kokoda Industries trains and upskills employees in a vast array of tasks and manufactures a range of high quality timber, steel and aluminium products.
Ausdesigns also has a diverse range of competencies and skills for its employees to learn. It is an industrial sewing, screen-printing and embroidery business.
DAS Support Services is the supported accommodation division of HPA. DAS provides this valuable outreach support to approximately 35 people living independently in the community.
Organisation contacts
Business Contact
John McNeur
Ph: 08 8947 0681
Em: john.mcneur@hpa.net.au
HR Contact
Verena Brady
Ph: 8947 0681
Em: vrena.brady@hpa.net.au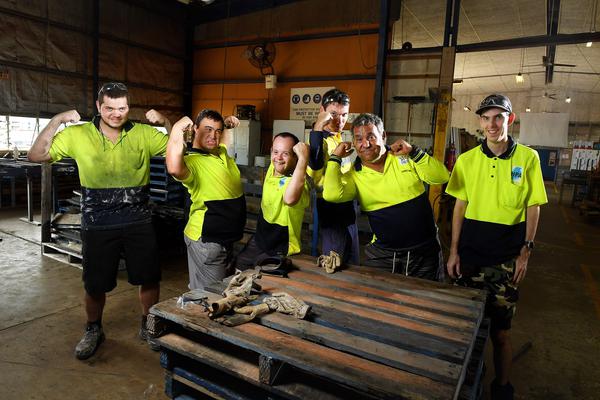 ---
Outlets (2)