Organisation Details
Brief description
Innovation: We strive to be innovative to achive positive outcomes for our partners.. Independence: We empower participants to achieve greater independence thorugh quality services and flexible support.. Courage: We are committed to making bold, informed decisions. Being courageous helps create a bright and fulfilling future for our participants.. Respect: We ncourage and celebrate the unique abilities of all our participants and employees.. Passion: We believe success stems from knowing that anything is possible. We deliver on our promises.
The contribution we make to the community
Intelife is a not for profit organisation which supports and employs people with a range of disabilities, mental health concerns and other workplace barriers.
At Intelife, we understand that people with disabilities are individuals deserving of flexible and personalised support.
We strive to deliver holistic, bespoke programs that will best meet the needs of the people engaged with our organisation.
Since our beginning in 1991 we have continued to expand upon our range of services. Today we provide a full range of employment and life skills programs, including Lifeskills (alternatives to employment and recreation), Disability Employment Services (DES: Open Employment), Australian Disability Services (ADE: Supported Employment), Respite Services and a specialised Training and Development service.
How supported employees and their families benefit
Intelife ADE is an Australian Disability Enterprise (ADE) and is part of the Intelife Group of disability services. Intelife ADE is a commercial operation with more than 20 years' experience in servicing businesses and providing employment opportunities for people with disability in supported work environments. We hold contracts for the provision of services to a large number of local and State Government agencies, alongside a significant number of private enterprises.

The Intelife ADE program is focused on providing opportunities for people with disabilities through employment in our own businesses. It currently supports 236 individuals across 3 locations with support from 90 staff.
Intelife works with supported employees to enhance their work and social skills and provide ongoing specialist support to ensure successful integration in the employee's chosen career or activity.
We work in partnership with companies to provide competitive business solutions. Current services range from regular on-site teams, off-site and mobile teams, to temporary or fixed-term arrangements to suit the needs of the businesses. To complete our contractual work to the highest standard, we have fully fitted utilities with all relevant equipment to ensure the best outcome
Organisation contacts
Business Contact
Gordon Bryden
Ph: 08 6169 1100
Em: central@intelife.org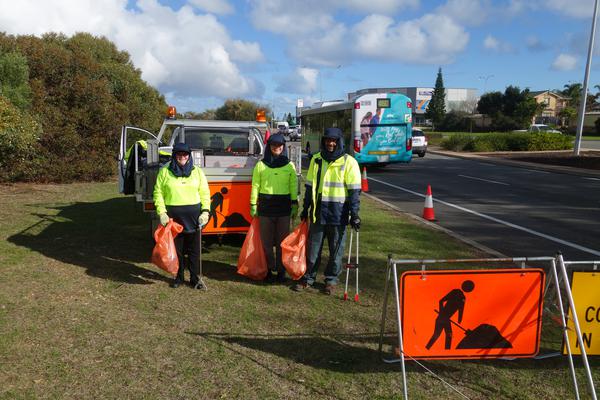 ---
Outlets (3)