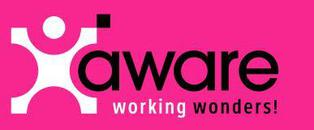 Organisation Details
Brief description
The Albury Recycling Centre's new re-use shop is run by local not-for-profit group, Aware Industries.
Aware's team includes local people with disabilities, some long-term job seekers and people who are retraining for new careers.
The shop gives new life to many items which are dropped off at the recycling centre. You can:
Buy second hand household goods
Upcycle goods in the craft corner
Buy upcycled goods ready made
Take something home to upcycle
The Upcycle and Recycle shop also offers residents a low-grade mulch for a small donation and 5kg bags of kindling for $5.00.
The contribution we make to the community
We provided people with a disability in our community the opportunity to have meaningful employment and now that we have joined with Albury Wodonga Community College we can also offer Training and Lifestyle Programs at out Kane Road Site.
How supported employees and their families benefit
Our employees have the opportunity to have more choice and control in their lives by gaining independence by earning an income.
Organisation contacts
Business Contact
Employee Relations Manager
Ph: (02) 6059 0400
Em: vicky.taylor@awareindustries.com.au
HR Contact
Jan Hill
Ph: 0419624451
Em: janhill@awcc.edu.au
---
Outlets (1)