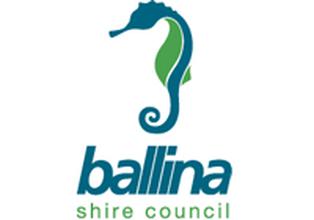 Organisation Details
Brief description
Ballina Shire Council is located in the Northern Rivers of the Far North Coast of New South Wales. It covers an area of 485 km² with a population of approximately 41,000 (2011 Census). We have a prosperous economy based on building, retail, tourism, hospitality, agriculture and education.
Our services and facilities include numerous open spaces, two public swimming pools, three libraries, a number of community spaces, a community art gallery, and a regional airport providing numerous daily jet services between Sydney, Melbourne and Newcastle.
Working with a regional community that is progressive, innovative and creative, our Council strategies and services are designed to deliver an outstanding lifestyle for our residents, workers and visitors. We are also mindful that as we are in one of the fastest growing regions in Australia we need to protect what we have now while planning for the future.
The contribution we make to the community
How supported employees and their families benefit
Organisation contacts
Business Contact
The General Manager
Ph: 02 6686 4444
Em: council@ballina.nsw.gov.au
---
Outlets (1)