Organisation Details
Brief description
For over 50 years, BIA has been delivering a diverse range of services to the business community. With a strong focus on quality, cost effectiveness and outstanding customer service, BIA has built an enviable reputation in both the public and private sectors for quality production at economic pricing. Services covering bottle filling, product assembly, packing, mail-outs, warehousing and local courier transport are delivered by our dedicated and skilled team of staff and supported employees products.
The contribution we make to the community
Providing quality business solutions at an economic rate to start-up and developed businesses needing extra input to grow whilst giving people living with a disability a method of contributing and gaining self-esteem.
How supported employees and their families benefit
BIA provides meaningful employment for people living with a disability. As a place of choice to work, our Supported Employees are supported by a dedicated team of Staff who assist with personal growth, work training, preparation for open employment and general social skills. For families they know their loved one is able to proudly contribute in supportive and meaningful environment.
Organisation contacts
Business Contact
Business Development Manager
Ph: (03) 9380 7444
Em: admin@brunswickindustries.org.au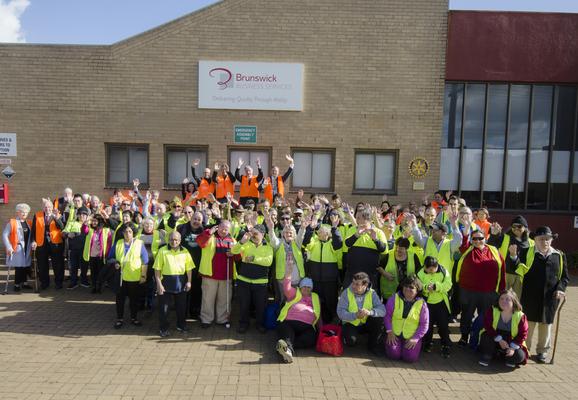 ---
Outlets (1)