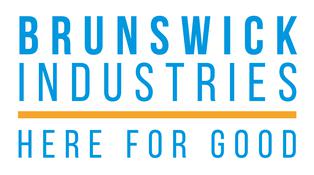 Organisation Details
Brief description
Operating since 1968, Brunswick Industries is a Victorian Disability Social Enterprise providing employment opportunities for people living with disabilities.
We specialise in the manufacture of commercial and industrial liquid cleaning chemicals including our own RIBBON Contractor range of liquid cleaning chemicals.
Combined with our liquid chemical manufacturing, we also offer a broad range of packing and assembly services and the supply of marketing collateral, promotional merchandise and offer warehouse facilities.
This flexibility and capability, opens new employment opportunities and a diverse scope of skills training programs that can cater for the individual needs of our supported employees.
Contract Liquid Chemical Filling:
• Pet Care & Conditioning
• Leather Care & Automotive
• Commercial Cleaning & Janitorial
• Fragrances & Candle Supplies
Ribbon Liquid Cleaning Chemicals:
• Commercial Offices & Retail Outlets
• Hospitality & Healthcare Facilities
• Events & Venue Cleaning Supplies
• Construction Sites & Portable Amenities
We Pack & Assemble:
• Exhibition & Promotion Kits
• Shrink Wrap & Co-Packing
• Product Packing
• Reworks & Labelling
• Component Assembly
The contribution we make to the community
The unemployment rate for people with disability has been more than double the unemployment rate of people without disability.
Employment plays significant importance in the changes and life experiences for people living with disability.
Improving employment opportunities and outcomes for people with disabilities can significantly improve the economy, community, and individuals' lives.
The more business we secure, the more opportunities we have to employ people living with disability.
For every $20,000 that we earn, we can provide up to 1600 hours of employment over a year for two people living with disability.
Our Social Value and contribution is not just limited to employment opportunities, we can make a difference and help break the barriers and misconceptions held against people with disability.
How supported employees and their families benefit
We provide employment and progressive training and development programs for people living with disabilities.
With purpose-built facilities, we provide a safe, secure and supportive environment for our employees and encourage them to reach their potential.
Support is a mixture of 1:1 and group support 1:4 to 1:7 depending on your employment goals and Program of Support which is developed with you using a person-centred approach.
Our Employment Supports Program provides on the job training and development across a broad range of meaningful work. Individualised, these opportunities include manufacturing, warehousing, administration, cleaning, workplace safety, teamwork, and leadership, plus the opportunity to undertake Certificate Courses.
All of which contribute to the inclusion, well-being and financial security for people living with disability, their families and greater community.
Organisation contacts
Business Contact
Business Development Manager
Ph: (03) 9380 7444
Em: sales@brunswickindustries.org.au
HR Contact
People & Organisation Manager
Ph: (03) 9380 7444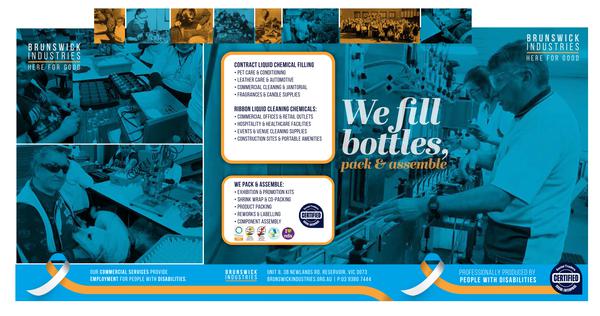 ---
Outlets (0)