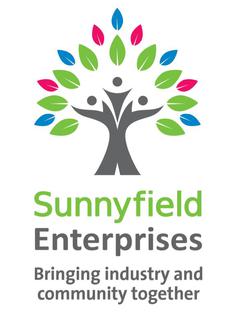 Organisation Details
Brief description
Founded in 1952, Sunnyfield has grown in depth and breadth of support services. Sunnyfield Enterprise workplaces play a vital role in providing employees with a sense of purpose, independence, friendship and skills development.
We take great pride in working in partnership with our business customers to develop, high quality tailored packaging and assembly solutions that will deliver the best results.
- 3 x Sydney locations
- Automated and hand packaged solutions
- Our promise is delivery in full and on time
Vision: Excellence in supporting people with intellectual disability
Mission: To enrich the lives of people with disability by creating choice, opportunity and skills for life
Values: Respect, Trust, Honesty and Innovation
The contribution we make to the community
Day to Day, we deliver services for over 1,800 clients, including young children, teenagers, adults and seniors. Sunnyfield employs over 1,200 staff in NSW and the ACT, providing accommodation services, assistance with daily life, social and community participation, supported employment and clinical services.
Sunnyfield offer a range of active support options so people with disabilities can try new things, learn additional skills, and get involved in their community.
Sunnyfield Enterprises provides employment for people with disability across three Sydney locations, bringing industry and community together to create sustainable, meaningful employment opportunities.
How supported employees and their families benefit
Working together with families, friends and dedicated staff, Sunnyfield supports a brighter future for people with disability.
Guided by our values of respect, trust, honesty and innovations, it's our mission to enrich the lives of people with intellectual disability through person-centred active support that creates choice, opportunities and skills for life.
Opportunities exist for Supported Employees to become Assistant Team Leaders through the newly created mentoring and training program at Sunnyfield Enterprises. Over a 14month period all Supported Employees work towards attaining a Process Manufacturing and Language, Literary and Numeracy Certificate III qualification.
Organisation contacts
Business Contact
Steve Bull
Ph: 02 8977 8893
Em: enquiries@sunnyfield.org.au
HR Contact
HR Department
Ph: 1300 588 688
Em: HRTeam@sunnyfield.org.au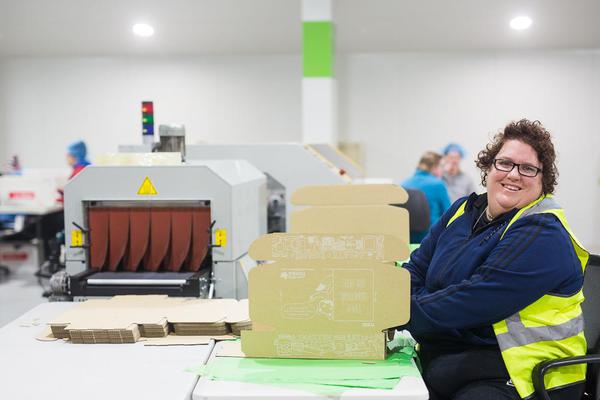 ---
Outlets (3)