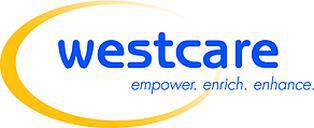 Organisation Details
Brief description
Westcare Incorporated is a not-for-profit organisation, providing quality employment, training and accommodation for people with a disability since 1947. Westcare Incorporated consists of Westcare Industries and Westcare Accommodation Services.
Westcare Incorporated is a Quality Assured Organisation for Disability Service Standards
Westcare Industries provides a wide range of employment and training in
Westcare Foodpak
Westcare Safety
Westcare Print
Westcare Box
Westcare Accommodation Services
Westcare Accommodation Services is committed to supporting and training working age people with a disability to enable them to live in a setting of their choice, either independently in the community or at a village.
Westcare Accreditation
Disability Services Standards
Westcare Incorporated is a Quality Assured Organisation for Disability Service Standards
ISO9001:2008 & Green Stamp Accreditation
Westcare has achieved ISO9001:2008 accreditation, this means we follow specific guidelines and processes resulting in lower production costs, better operations, cost-efficiency, productivity, and overall improved performance.
Westcare has achieved Green Stamp accreditation. We have a strong commitment to a greener future as an environmentally friendly printing company incorporating processes and practices that avoid, reduce, reuse, recycle and dispose of wastes in an environmentally sensitive manner.
HACCP & Organic Certification – Foodpak
Westcare has achieved HACCP (Hazard Analysis Critical Control Points) certification.The certification ensures that food products are packed and processed in accordance with food safety requirements.
Westcare Foodpak is also certified as an organic processor and adhere to Australian Certified Organic Standard 2010. This means Westcare complies with national or international standards for organic farming and processing.
Australian Disability Enterprises
The provision of employment assistance services to people with disabilities is funded by the Australian Government under the Disability Employment Assistance Program.
The contribution we make to the community
How supported employees and their families benefit
Organisation contacts
Business Contact
Rob Wilton, CEO
Ph: 08 6389 4109
Em: rob.wilton@westcare.com.au
HR Contact
Sherry Kaur for Supported Employees
Ph: 0417440577
Em: sherry.kaur@westcare.com.au
---
Outlets (0)