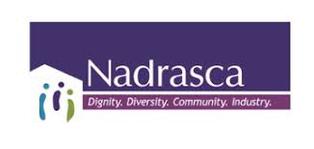 Organisation Details
Brief description
Nadrasca Industry is the commercial division of Nadrasca. We offer innovative employment and training opportunities for people with a disability. Nadrasca Industry's primary business is vertically integrated Warehouse & Supply Chain Management, supported by Consumer-Ready Preparation Services, product assembly and Commercial Printing.
Nadrasca is supported by our community services division supporting assisted living, housing, my life my future program, Community Options – Life Skills & Vocational Training
The contribution we make to the community
With a number of programs on offer, Nadrasca's employment programs aim to deliver social impact by providing people with disability the opportunity to work, build connections and friends, and gain the feeling of having a purpose.
How supported employees and their families benefit
We provide supported employment to over 130 people with disabilities. This provides each person with the opportunity to develop work skills and build confidence while also providing social interaction and friendships.
Organisation contacts
Business Contact
Sean or Paul
Ph: 03 9873 1111
Em: sales@nadrasca.com.au
---
Outlets (1)