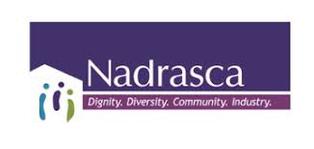 Organisation Details
Brief description
Nadrasca is a not for profit and social enterprise, which provides a range of services for over four hundred people with disability across over twenty locations in Victoria.
Within Nadrasca Employment, we have a fully functioning warehouse in Nunawading, VIC with a team of over 100 workers that all have disabilities.
We provide ongoing opportunities for our employees to engage in paid, meaningful work that will offer social interaction, skills development and general improvement to their lifestyle and well-being.
To maintain a variety of work and training for our employees, we are always looking to partner with customers that can engage Nadrasca to provide a variety of services, which include:

• Commercial printing and distribution
• Warehousing and logistics
• Packing and packaging services (including our own corporate gifting)
• Office support ( including data entry, reporting)
• Plus, other commercial services upon request
The contribution we make to the community
Nadrasca aim to deliver social impact by providing people with disability the opportunity to work, build connections, and gain the feeling of having a purpose.
How supported employees and their families benefit
We provide supported employment to over 130 people with disabilities. This provides each person with the opportunity to develop work skills and build confidence, while also providing social interaction and friendships.
Organisation contacts
Business Contact
Aimee Burton and Nirmal Dev
Ph: 03 9873 1111
Em: sales@nadrasca.com.au
---
Outlets (1)