Organisation Details
Brief description
Boasting 30+years experience OC Connections Enterprises (OCCE) provides positive social and economic outcomes for 110+ people with a disability.
Delivering on quality and value OCCE offers specialty packing, customised administrative services and mobile eco-friendly fleet cleaning services.
OCCE services national customers at our warehouse based in Oakleigh South. Melbourne Metro customers have the option of our mobile team working at your location.
The contribution we make to the community
People with a disability are largely underrepresented in the employment market. There are 2.1 million Australians of working age with disability. Of these, just under half were employed (47.8%), compared with 80.3% of people without disability.
OCCE provides individualised, meaningful and varied employment services to people with a disability. Employment with OCCE provides opportunities for skill development, aids confidence building, creates social networks and provides increased financial freedoms for people with a disability.
How supported employees and their families benefit
OCCE prides itself on supporting our workforce to develop their skills and their careers in a supportive and inclusive environment. We individualise our employment services to meet specific needs and aspirations. We start by discussing a participants career goals and creating an individual employment plan to track their progress. We work hard to find the right employment fit for participants and to offer training opportunities along the way.
Organisation contacts
Business Contact
Carla Phillips
Ph: 0403 549 134
Em: cphillips@OCCEnterprises.org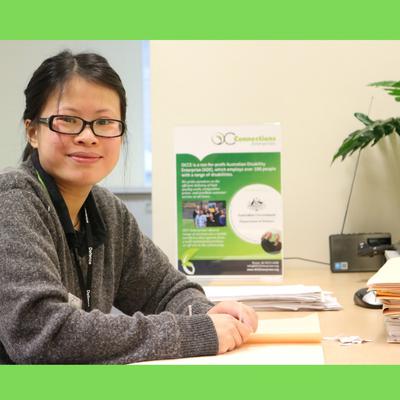 ---
Outlets (1)