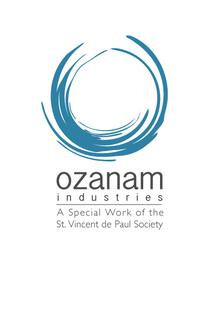 Organisation Details
Brief description
Ozanam Industries is a Special Work of the St Vincent de Paul Society NSW (Vinnies), employing over 100 Australians with disability at our three Work Centres in Stanmore, West Ryde and Coonamble.
We have over 40 years' experience providing a professional, customer focused service to some of Australia's most respected companies, State Government departments and community groups.
We provide cost effective, reliable and on-time services for our clients. We can provide a range of services from Promotional Packaging, Commercial Cleaning, Digital scanning & storage, Labelling, Mail-outs, Shrink-wrapping, to providing a commercial laundry & courier service, and sewing promotional tote bags in Regional NSW. We pride ourselves on our work being accurate and high quality, no matter the deadline we are given.
The contribution we make to the community
We promote inclusion and diversity within the local communities.
We provide linkages for our employees to access other service providers , community activities and groups of interest.
We maintain a strong footprint in Regional communities through our Vinnies stores, Vinnies financial support programs and our Australian Disability Enterprises where employment opportunities and supports are sometimes limited.
How supported employees and their families benefit
We provide meaningful, employment and training to over 100 persons with disability in Sydney metro and Regional NSW.
We harness the individual capabilities of each employee in a safe, supportive environment that offers development opportunities. Our priority is to ensure that each employee has the opportunity to develop to their full potential as a member of the Australian workforce. This also gives the employees a sense of worth as well as self-confidence, which enables them to become active and involved members of their communities.
Ozanam Industries benefit supported employees and their families by:
• Providing genuine pathways to open employment
• Helping to identify career and skill development options
• Provision of accredited training and on the job work skills
• Equipping people with the confidence to actively participate
• Providing a range of employment opportunities through the diversity of our contracts and partners
• Wrap around support services
• Evidence based support model
• Quality purpose built workplaces
Organisation contacts
Business Contact
Michael Siely
Ph: 0451 828 871
Em: michael.siely@vinnies.org.au
HR Contact
Jess Davidson
Ph: 0414 561 319
Em: jessica.davidson@vinnies.org.au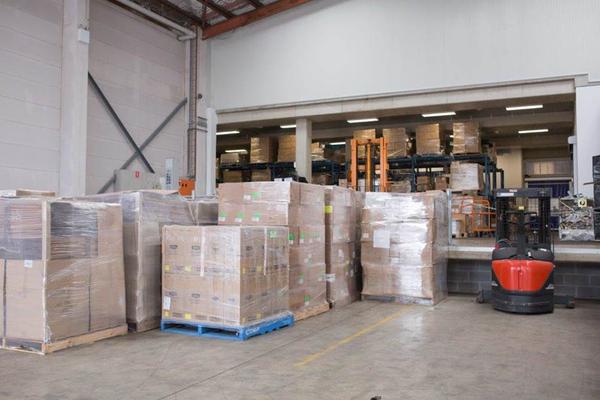 ---
Outlets (3)