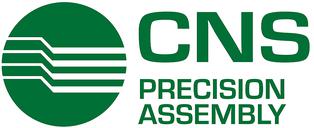 Organisation Details
Brief description
CNS Precision Assembly is a contract electronic manufacturing company offering a range of services including through hole and SMT PCB assembly, inventory management, sourcing and procurement of components, mechanical assembly, cable assemblies and turnkey production. CNS aims to supply leading edge solutions by meeting and exceeding customer requirements and expectations in terms of price, quality and delivery.
The contribution we make to the community
CNS is a manufacturing company operating as an Australian Disability Enterprise. This allows CNS to provide employment opportunities to people with a disability that may find it troublesome to enter the mainstream workforce. The work done at CNS by the Supported Workers offers them a sense of community belonging, as they interact with others with similar disabilities to themselves, as well as staff member without a disability. CNS always strives and has prided itself on workplace integration, with everyone's work just as important as anyone else's in the organisation, working together to achieve our outcomes.
How supported employees and their families benefit
The Supported Workers of CNS are heavily involved in the day to day manufacturing process, using the abilities they have and skills they have learnt to contribute high quality work that goes towards supporting Australia's mining, transport, animal conservation, to name just a few industries. Their employment also allows them financial independence, a social platform to interact with friends and colleagues and the opportunity to learn new skills, giving the feeling we all perceive from what society deems a "normal" life.
Organisation contacts
Business Contact
George Katsioulas
Ph: 02 9476 6811
Em: georgek@cns.org.au
HR Contact
Tracy Cavaleri
Ph: 02 9476 6811
Em: tracy@cns.org.au
---
Outlets (1)