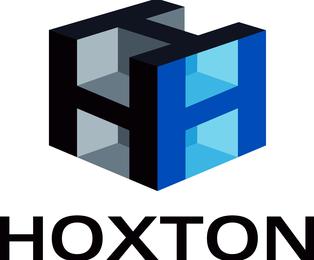 Organisation Details
Brief description
Est in 1969 we currently employ 106 people.
Our services include, packaging, kitting, Electronic waste,
warehousing, media and paper destruction, and more.
The contribution we make to the community
No ordinary workplace!
Hoxton – operating since 1969. We employ more than 100 people with barriers to mainstream employment
Hoxton has grown from humble beginnings into a modern workplace. We now proudly provide meaningful employment to more than 100 people who face barriers to mainstream employment, including people living with disabilities.
We balance a business-like approach to contract packaging with a friendly and supportive work environment for the people we employ.All our packaging services are performed by a proficient and experienced workforce. Every one of our employees takes great pride in their work.
Hoxton also provides valuable add-on packaging services such as labels, barcode labels, batch labels, pallet wrapping, pallet storage and inventory control.
Packaging is more than putting things in boxes. Protection, handling, storage, savings on materials and presentation for sale are important aspects of packaging.
All our packaging solutions and add-on services meet high quality standards. And they are competitively priced, so you get value for money.
How supported employees and their families benefit
We create jobs for people facing barriers to mainstream employment
we are RESPECTFUL, we are FUN, we are OPEN, we are SUPPORTIVE, we take RESPONSIBILITY.
WE ARE HOXTON – AND THESE ARE OUR VALUES
At Hoxton, success is measured by the impact we have on the lives of our employees.
Over the past 47 years we've learned that participating in work transforms lives in ways people don't expect.
We have a workforce filled with happy, proud, confident and productive people. They give their best and they know that's appreciated.
At Hoxton everyone is welcome
We have an active social club.
A designated public transport bus runs to and from Liverpool Station every morning and afternoon.

Here's what our employees and their families say about Hoxton
"People with disabilities don't get accepted in a lot of workplaces but here they are accepted and appreciated by the supervisors. We make a lot of friends here, in the outside world we are seen as different but here they are seen as people not disabilities. I like working at Hoxton because it's a safe environment. The people and supervisors are so friendly, lovely training officer and boss who understands us and isn't hard on us but if we do something wrong they will come down on us." ~ Sergio
"Since Lauren has been working at Hoxton I have found that she is a lot more confident and is not worried about voicing her opinions anymore. She is also showing a much more mature attitude and doesn't react to situations as quickly. She now has a good network of friends and she looks forward to going on the social outings that are held through work."
~ Anne – Lauren's Mum
When Ryan joined Hoxton Industries in January 2014 my first impression of the workplace was "wow" as it was clear that Hoxton was run very professionally and that it was more than just a place of employment – it was a hub where relationships are built and friendships are formed.
It was clear from the outset that Ryan would thrive here. He has developed skills he didn't even know he had – work wise, emotionally and socially.
Ryan is supported in doing something different every day, expanding his skills and giving him the courage to continue to develop.
His confidence has increased immensely – and the knowledge that he is contributing to the workforce, home and the community gives him a sense of pride in himself he didn't previously have. Ryan is a changed person since starting at Hoxton. Because of all the help and support he receives, he is happier, healthier and more confident than we ever thought possible. Hoxton has given him the sense of responsibility and dedication required to hold down a job – and he has forged new friendships which enrich his life.
He can't wait to go to work every day because he just loves it! Every day is a great day for Ryan at Hoxton Industries!
Organisation contacts
Business Contact
George Boutros
Ph: 0406702620
Em: gboutros@hoxtonindustries.com.au
HR Contact
Sharon Schofield
Ph: (02) 96026159
Em: sschofield@hoxtonindustries.com.au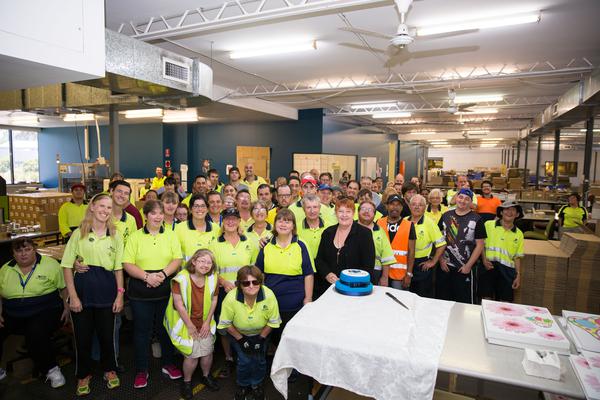 ---
Outlets (1)