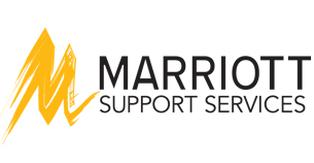 Organisation Details
Brief description
Marriott Industries has been successfully operating for over 27 years.
Our services include Pick 'n' Pack, Light Assembly, Packaging, Event Show Bags and 3rd Party Logistical Warehousing Services. We are a licenced Bonded Warehouse and Grade 3 Food Packer.
We are quality accredited ISO 9001 & AS 4801. We have a solid reputation for high quality performance with a customer- focused attitude.
Our philosophy is quality service at a reasonable price.
Marriott Industries enables adults with disability to achieve their full potential in dynamic and integrated environments. This is achieved through the innovative provision of employment whilst focusing on individual development and choices, within a sustainable business model.
The contribution we make to the community
Marriott Support Services is committed to the principles of social justice and aims to ensure that every individual is treated with dignity and respect regardless of their ability, cultural background, ethnicity, gender identity, sexual orientation or religion.
How supported employees and their families benefit
Marriott Industries is a thriving commercial business, which employs people living with a disability to develop skills, build relationships and self-esteem and to reach their potential in a friendly workplace setting.
We provide on-going, stable employment and training opportunities for our people and a ready and committed workforce for businesses seeking help with their processing needs.
Organisation contacts
Business Contact
Lindsay Smith
Ph: 03 9947 1117
Em: lindsay.smith@marriott.org.au
HR Contact
Malcolm Shimmins
Ph: 0418 930 695
Em: malcolm.shimmins@marriott.org.au
---
Outlets (1)