Rhys' Story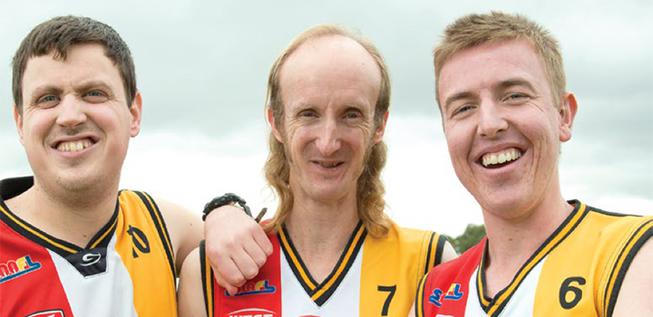 Rhys started working in manufacturing at Bedford over two years ago and immediately knew it was the right fit for him.
'I knew a lot of the guys here, and I knew it suited me. Long term I might work towards open employment but I want to build my skills first. I play sport with a lot of the guys here. Toby is one of my best mates and Reno I've known for over four years, we all play for the Goodwood Saints Footy Club.'
Rhys has also played in Indoor Cricket Nationals and the Special Olympics in both swimming and soccer. Rhys has also set some lifestyle goals.
'In about five years I'd like a boat licence and I'd like to maybe live in my own place. I'm pretty independent at home. I can cook a steak on the BBQ, cook vegies, make mash.'
Rhys is an inspiration to his team and his mutual respect for them is clear too.
'Some of these guys have a label like "intellectual disability" but they are capable like me too. What I like about working here is that the supervisors can see I'm capable.'