Juanita's Story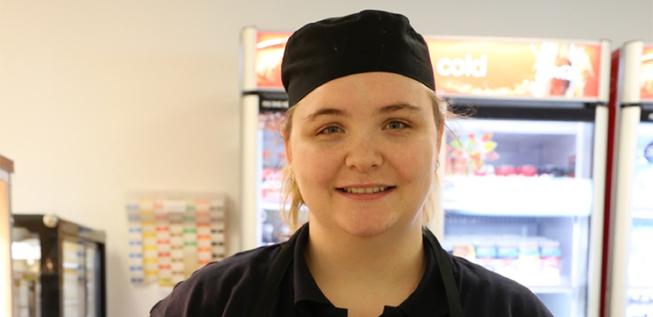 Bedford's Orange Brick Road program continues to pave the way for people with disability to kick-start their careers. Since 2016, the paid internship program has seen over 90 graduates enter meaningful work across our packaging, cleaning, hospitality and furniture divisions.
Juanita joined the Orange Brick Road in December 2016 and now works three days a week.
"I liked that I could try so many different jobs because I didn't really know what I wanted to do when I started the internship," she says. "Through the internship you work out what you're really good at. I wouldn't have known what I was good at if I wasn't given the chance to have a go."
For Juanita, working at Bedford is more than just a job.
"I like working at Bedford because I feel comfortable here. I have autism and at Bedford I don't have to worry because if I need to take a moment, shake my hands or something like that, no one looks at you funny or judges you," she says.
"I've definitely developed more confidence"