Amie and Andrew's Story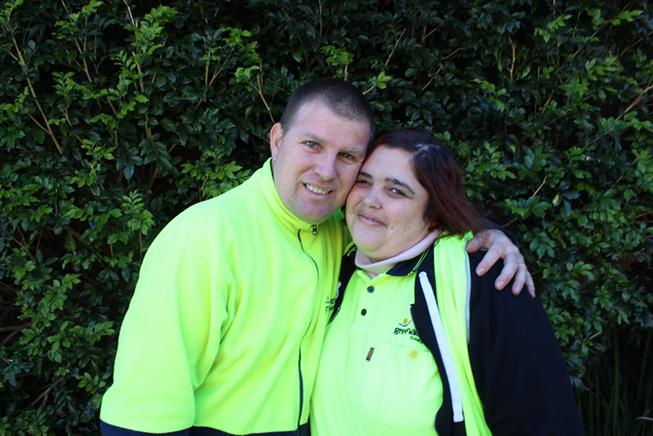 Married couple Amie and Andrew Dillon can't quite agree on how they first met. While Amie thinks one of Andrew's friend came and asked her out for him, Andrew believes it was the opposite.
What they both agree on, though, is that they met at Greenacres and after their first date enjoying a picnic in a rose garden, love quickly bloomed.
The couple married three years ago and their love is stronger than ever especially after Andrew nursed Amie through two serious brain surgeries.
"I don't know what I would do without Andrew, he cooks, he cleans and he helps me so much," Amie said.
"I love that he is passionate and kind and funny and outgoing, I am so happy with him."
"I feel so lucky that Amie is still with me, I thought I was going to lose her because she was so sick," Andrew said.
"Amie is lovable, outgoing and very good company, when her friend asked me to go out with her, I said yes straight away!"