Sarah's Story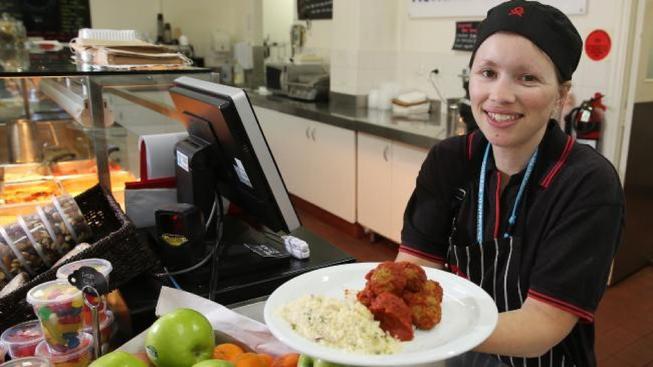 Sarah Foley is becoming part of the furniture at Karingal Kommercial. For eight years she has been a part of the organisation in various hospitality roles, beginning at Alcoa - both front and back of house - and then moving over to the Douro St facility midway through her career. With a long-term goal in cookery, Sarah worked side by side with a qualified chef and gained valuable experience that would help her on her way to earning a chef's apprenticeship.
Since then, Sarah has gone from strength to strength, developing and furthering her skills. Gradually increasing her workload from three, to four, and eventually five days a week, the step up in responsibility was challenging but ultimately rewarding.
Sarah is a role model for other people with a disability and by achieving her goals she has blazed a trail for others with similar aspirations.