Geoffrey's Story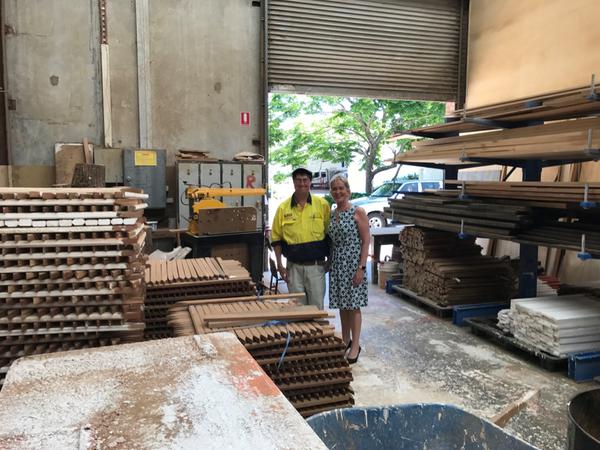 In 2016, KBH Enterprises won a contract with NEXUS to provide all of the Survey Pegs and Markers for the billion dollar Toowoomba Second Range Crossing.
When we realised the scope of the project (thousands of Survey Pegs in various sizes) we put to work several of our team to work specifically on these pegs - however one of our Supported Employees - Geoffrey - has really taken on this role over the last 12 months. Geoffrey has increased his role at KBH and now attends 4 days per work taking a leadership role in our Survey Peg operations. As seen in the image, he recently met with the Shadow Minister for Disabilities, Ros Bates as she recently toured our facility after learning about the work that we are doing with NEXUS.
Geoffrey's hard work and new skills have allowed us to continually meet the demand for thousands of survey pegs from NEXUS. It has also seen our Survey Peg business continue to increase with other business now sourcing their pegs and markers from KBH.